Helping you Connex
Our values have always been to deliver you effective and efficient solutions in an environment that is safe for everyone. We believe it is our job to make your life easier by offering a prompt and professional service that exceeds your expectations for quotations, installations and breakdown response.
We work hard on delivering these outcomes for our clients by investing in our staff who are the key to our success. With their tireless dedication to our customers and client-first outcomes, they ensure everyone we work with is kept up to date with the essential information throughout the entire process.
Connex Solutions prides itself on our ability to keep our staff with us as we grow, so rest assured you will see the same regular faces, meaning continuity for your place of business.
Connex Solutions is a South Australian owned and operated company Est 2008 with over 25 expertly trained staff, operating with a strong emphasis on safety & client first outcomes.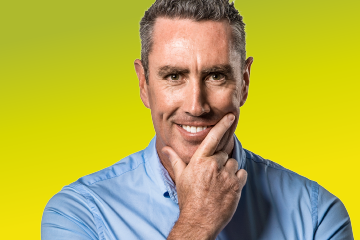 Mark Strachan
FOUNDER & DIRECTOR
As one of the two co-founders Mark's experience in the industry started back in 1994 as an apprentice with the State Government and then working with Private companies to learn his trade both in the field and in the office. He believes a company's biggest asset is it workers, if you have a workforce that enjoys coming to work then it shows every time they walk in a client's door. He appreciates every client and values the friendships he has made along the way, it's not just a job it's his life.
"To truly offer a long term relationship and the best service for our clients it's knowing their needs and offering the solutions. This can only be done by talking to our clients, meeting with our clients and building trust over time. It's not just about reading a set of plans, it's about our staff becoming part of our clients essential team".
Date night with his wife or family time with his four children ensure Mark is living life to it's fullest. As a sports lover and only recently taking up golf (for some crazy reason) he knows an active body maintains an active mind.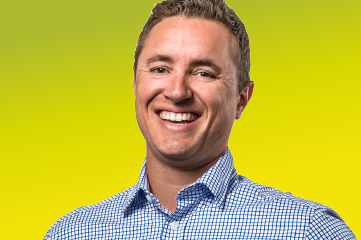 FOUNDER & DIRECTOR
Brad began his journey in the industry back in 1998 where he started a dual trade apprenticeship in Electrical & Telecommunications, quickly moving through the ranks of site management, project management and office management prior to starting Connex Solutions. "I've enjoyed the technical side of what we do, whether that's out on site or in the office, problem solving, delivering technical projects on time,managing the staff efficiently and implementing plans and strategies for growth within".
Starting Connex Solutions in 2008 in the middle of the GFC may not have seemed like the best of ideas but in many ways it taught us a lot of valuable lessons in business that we still implement in today's dealing with clients. Its my belief in business that if you work hard, deliver on what you say and be honest with your dealings then work will come your way, our growth over the last decade has been fantastic and its all about having the right team around us.
Our business internally has always been about growing a strong team culture, a culture of safety, client first outcomes and creating an energetic and enjoyable place to work, promoting within and becoming an employer of choice.
Brad sits on the board of the Industry Participation Program (IPP) where "Our purpose is to innovatively create employment opportunities for people with employment barriers" through creation of training opportunities, strengthening local economic development, innovative corporate partnerships and promoting social inclusion, which I'm very passionate about.
My life away from work is all about family, friends and enjoying life at every opportunity, with 3 young kids and a beautiful wife who runs her own business as well, life is never dull! Enjoying the footy, kids sports on the weekend, family hiking through the hills, beach time, good food & wine with family and friends is what you will find me doing on the weekend.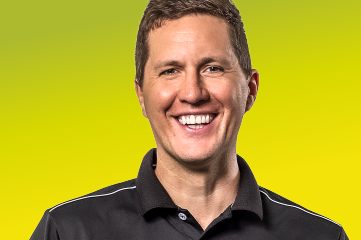 terry Sellwood
GENERAL MANAGER/ESTIMATING
Terry is another of the Connex success stories, starting with us in the field as an experienced technician and now General Manager. Originally from London in the commercial and corporate sectors of the industry, Terry's knowledge and passion has been a great asset to our experienced team. Terry is a born leader with a calm head and mature approach to all projects.
Married with a young toddler will keep anyone busy but Terry will never say no to a round of golf, a quick pint or watching any sport England play in – the office can be a great place anytime the Aussies play England.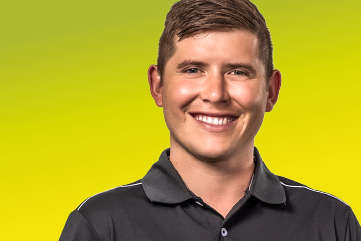 ESTIMATING/PROJECT MANAGER
Damian was our first ever apprentice who is now one of our Estimators and Project Managers in the office and an expert in our data section. We've watched him grow from a young man into a proud family man, married with twins will keep the best on their toes. He loves his property in the Adelaide Hills where he can turn his hand to any task and makes it a success, currently learning the art of becoming and Apiarist (yep breeding Bees).